ABOUT US
The Hook, The Brand, The Fishing...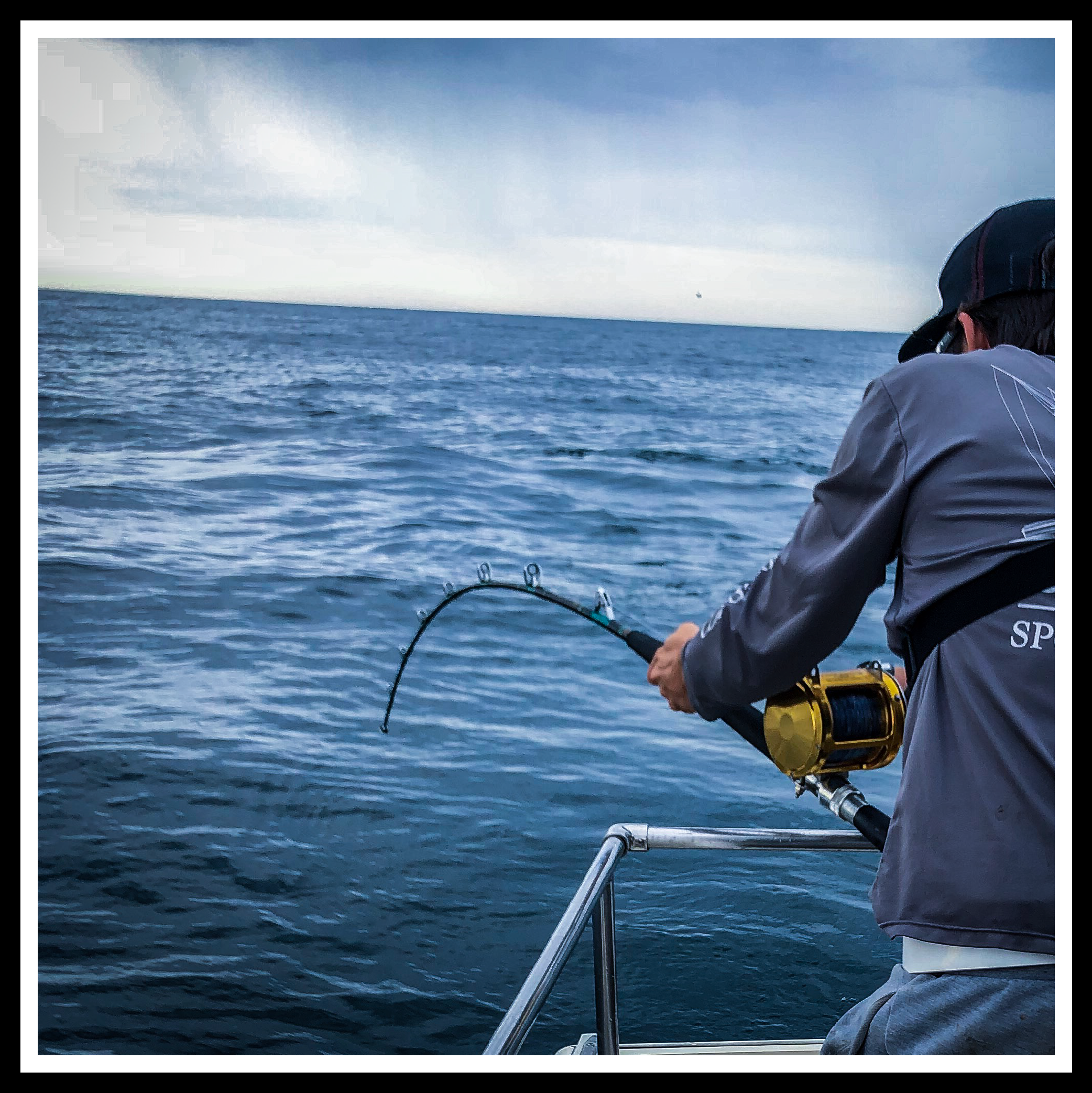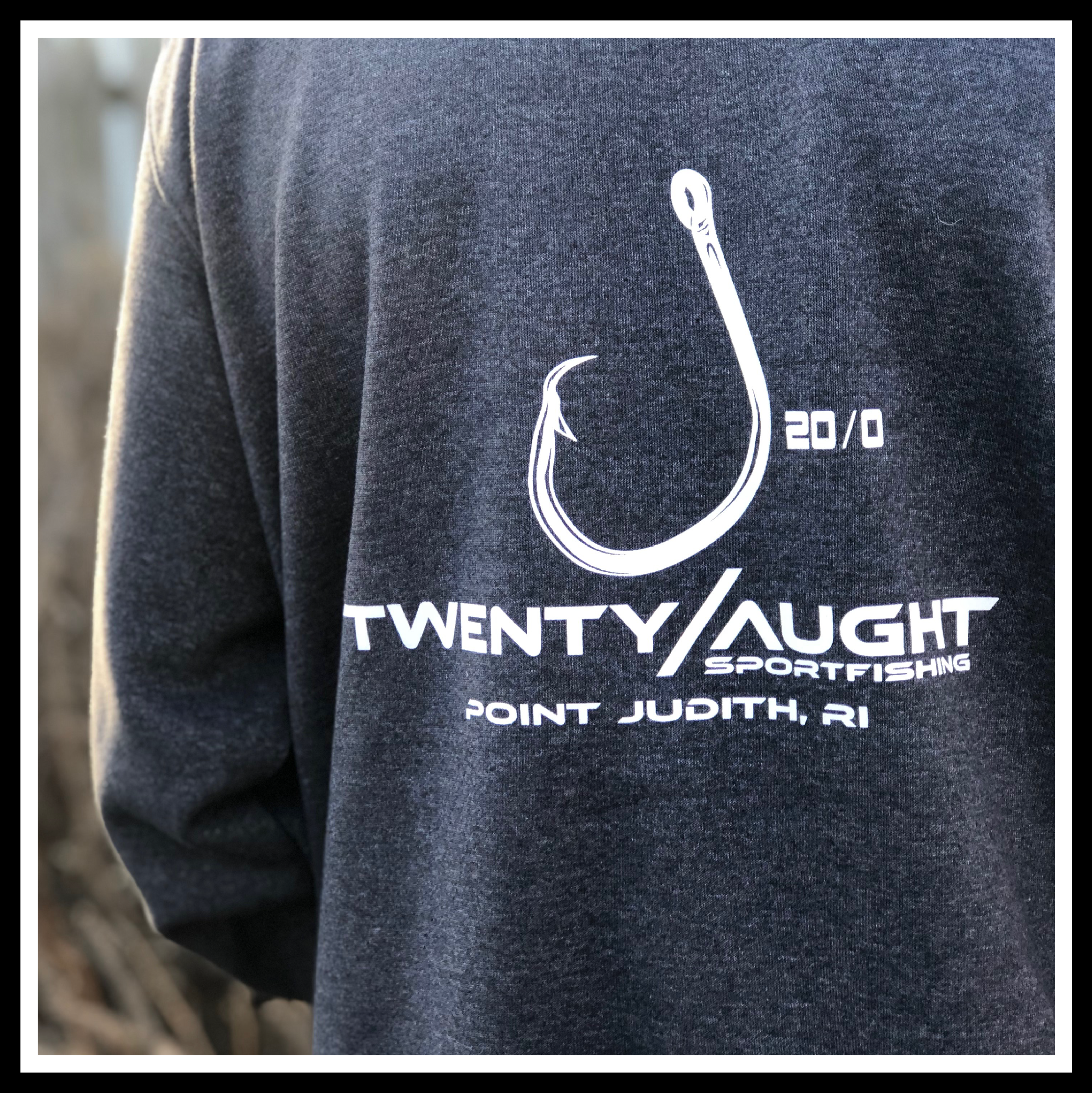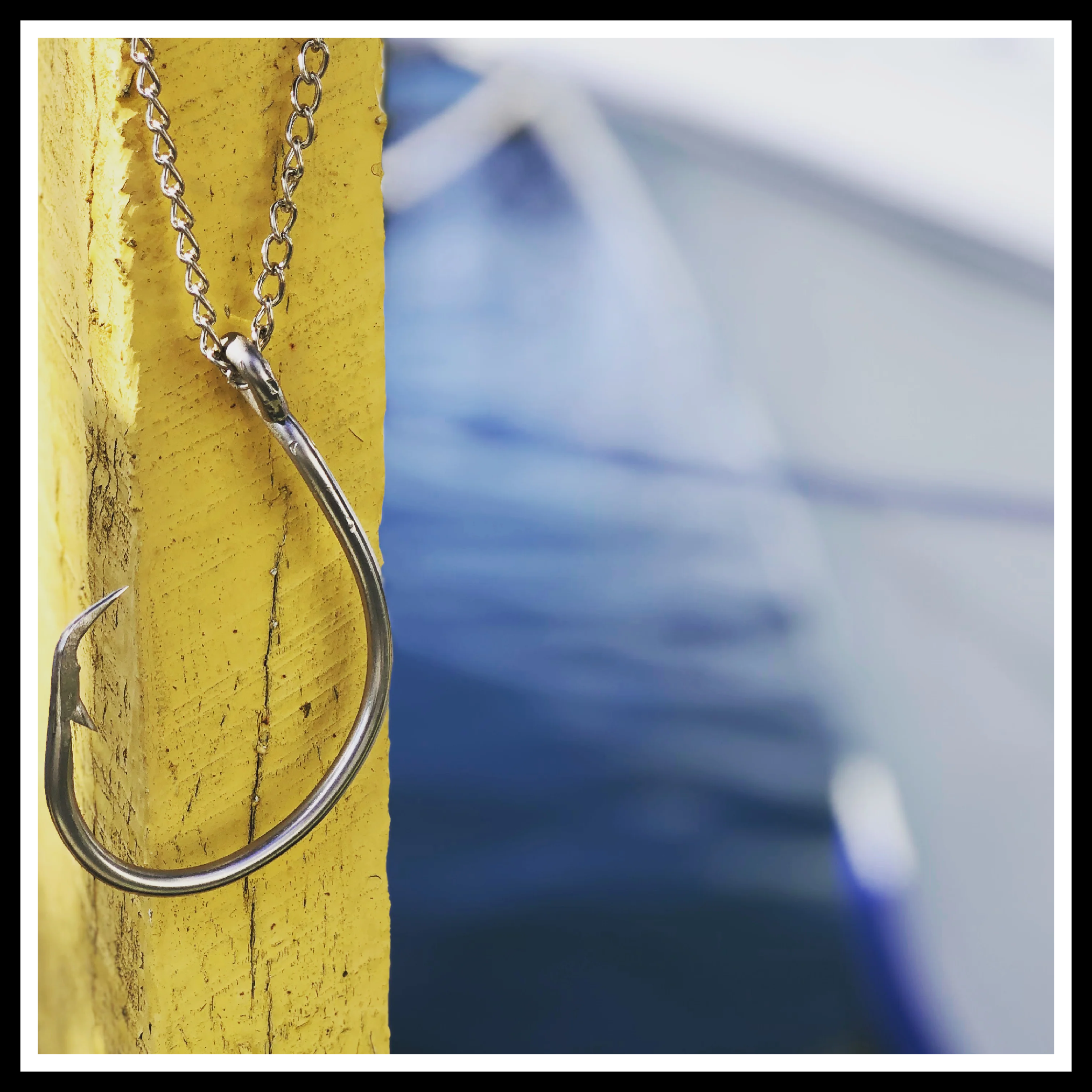 The Hook.
The First time anyone sees a size 20/0 fishing hook they typically are in disbelief. They usually ask "what could that possibly be for?" The shear size of it is enough to get the imagination really going. To us it is a symbol of what is possible every time you step aboard, head out in the woods, or drop your first baits. It's that nature and especially the ocean is a mystery thats waiting to be explored and reeled up! One things for certain though, whatever's big enough to swallow a 20/0 is what we're all after.
Owner Jasper Coutu was mating on another local Rhode Island charter boat the first time he saw these massive hooks. "We were shark fishing, and all I could think of was JAWS when they hook the Christmas roast. We hooked and released a 350lb blue shark and from that moment on I realized the potential each boat out here really has."

Years later we wanted to brand that potential in an iconic form. The "Twenty/Aught" hook perfectly symbolizes what every fisherman really wants deep down. Something big enough to eat it, to eat it.
The Brand.
Whether you are a commercial fisherman providing the foods we all love, a sport fisherman chasing his dream, or a weekend warrior hoping to get lucky, we want our products to be able to hold up to all the elements thrown at them. We designed these products with outdoor hunters inner drive in mind, but also want them to be comfortable to relax in when we get back inside with  families.

We take great pride in knowing that the same products keeping our commercial fisherman warm are worn by the surf guys hoping the rocks. We hope to keep the dream alive in everyone that going big is the standard.

Twenty/Aught is not just a brand but now also a guide service. Twenty/Aught Sport fishing is a Rhode Island charter business that for any that dare put our products to the test can now do so right along side the creators. Fish with us this season and we aim to hook you into your dream fish! 
The Fishing
We aim to provide some of the best fishing experiences New England has to offer. We invite you to book a charter and fish with us aboard our own 32' Charter Boat "C-Angel" Spend a morning, afternoon, or full day aboard chasing striped bass, blue fish, sharks, and tuna as we guide you around Block Island, and throughout Rhode Islands premier fishing locations. 

Whether you've never fished a day in your life or are an experienced die hard, our goal is to have you step off feeling your experience was well worth the price of admission. We aim to keep one of the cleanest charter boats in the state, and provide the freshest fish you can catch. Our experience is growing everyday and our enthusiasm of making your trip memorable is what makes us different from the rest of the fleet.